Cottonwood Campus
1100 S State Route 260, Suite 6 & 7
Cottonwood, AZ 86326
Arizona Jr/Sr Private High School
Cottonwood Campus
1100 S State Route 260, STE 6 & 7 Cottonwood, AZ 86326
Arizona Jr/Sr Private High School
Cottonwood Campus Location
Located approximately 15 miles from our Camp Verde location, the Arizona Jr/Sr Private High School Cottonwood campus provides an inviting environment in which students can learn and pursue their academic goals. Our experienced educators inspire, educate, and motivate students to do their best and reach their full potential. Each student has access to core academic classes in addition to exciting elective courses. Contact us today to learn more about our academic services or to join our community of lifelong learners.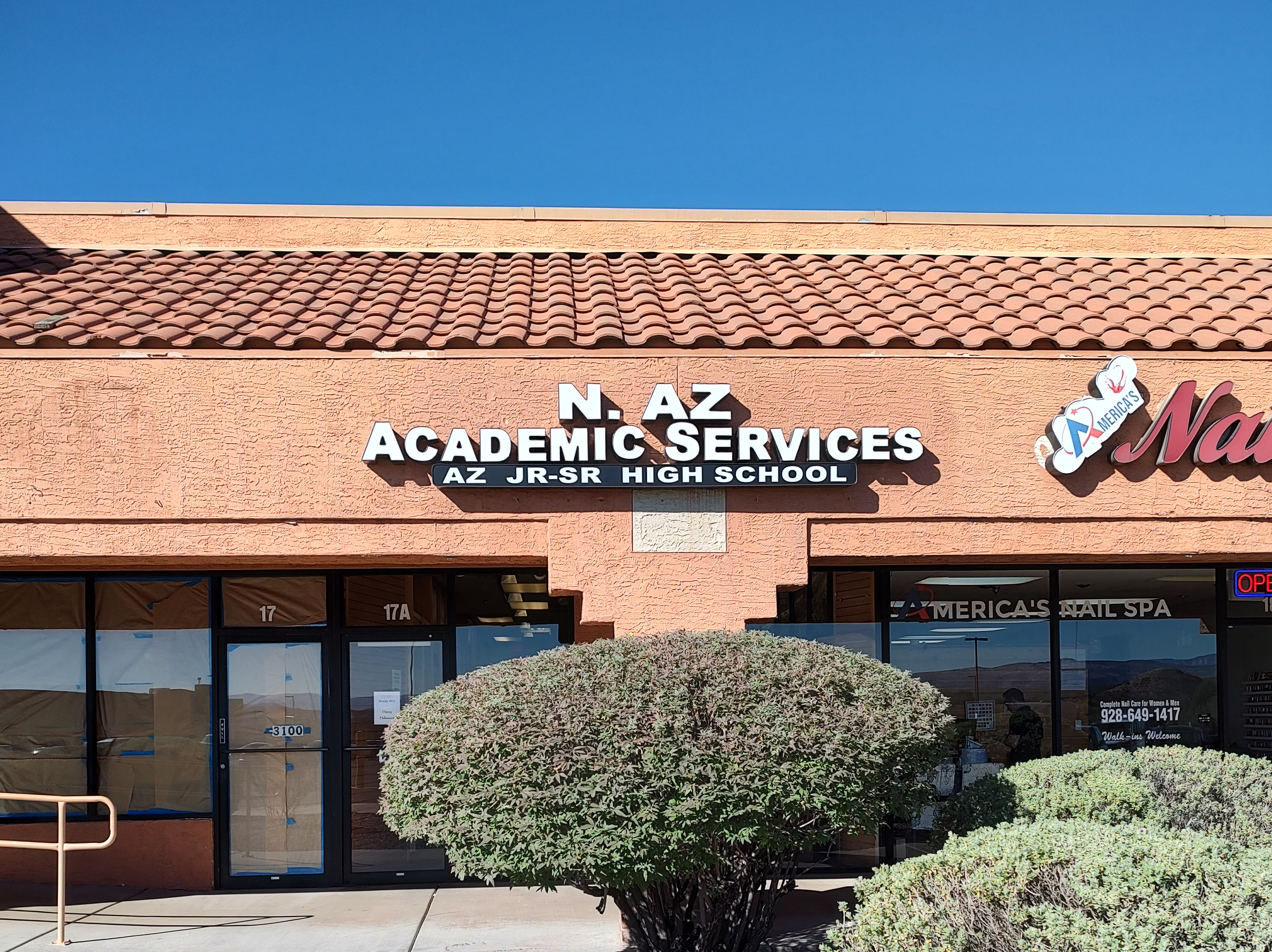 Academic Programs at Our Cottonwood Campus
Affordable Private High School in Cottonwood
Scholarship Opportunities For Students in Grades 6-12
Private Jr/Sr High School
Students in grades 7-12 can attend in-person classes at any one of our three campuses under the supervision of our dedicated and experienced educators. Online platforms allow students to work at their own pace while in the classroom and also at home, with a deadline given for semester course completion. The flexible pace enables students to progress according to their learning styles and capabilities.
Our older students in grades 9-12 who are self-motivated and committed to learning have the option to complete their schooling at home with independent study. Coursework is done via traditional paper and pencil with credit given for written packets completed and returned to our educators. Students have access to our online academic resources and can request assistance from our staff as needed.
Adult Private High School
Adults ages 22 and older can return to school and achieve an affordable, accredited high school diploma with our pay-as-you-go Adult High School program. Academic courses are completed via traditional pen/paper through independent study and with credit given for submitted work. Assistance from a tutor is available, and our adult high school students can request help as needed.
Contact Arizona Jr/Sr Private High School
Private high school in Cottonwood, AZ
"*" indicates required fields